---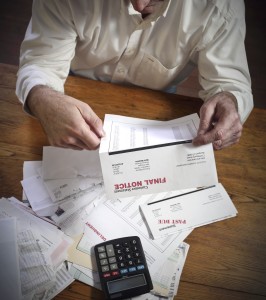 In the initial consultation what we are dealing with is trying to determine if it's a chapter 7 or chapter 13.  Chapter 7 is a discharge of debt. You are asking the court to discharge the debts you are unable to pay. Generally, we are looking at unsecured debts. You can discharge secured debts house or car or other assets if you are willing to give those assets up. That's the normal way that would happen.
In the chapter 7 discharge of debt, you are dealing with the fact that it will probably cost you about $1,750 dollars in my office. That includes the court filing fee, credit counseling fee and my fee for going to court.
Chapter 13 is a repayment of debt. You, essentially, have too much income or too many assets to be able to qualify for chapter 7. So, you are forced into a situation of doing chapter 13.
I do think bankruptcy should be used very very sparingly.  Really, if there is another option, I tell people take the other options.  If you can't, then really, you fall under the grace and mercy of the court to have your debts relieved.
But… you shouldn't go to bankruptcy court without really working out with your creditors. Try to work out some sort of payment arrangement. Work through those steps. If you can't, then of course, then you know it and it is time to move forward find a good bankruptcy attorney. Find somebody that has really the willingness to counsel you through it and walk you through the process. Find someone willing to take those steps. Make sure that is the attorney that's going to go to the court with you.
You do not want to be handed off to somebody that you never met to conduct the hearing at the end. This is the initial consultation. Chapter 7 is a discharge of debt and chapter 13 is a repayment of debt.
One further thing… chapter 13 will probably cost $3,500 dollars or more. The actual steps for the chapter 13 is a repayment of debt. It's a plan that can be up to 60 months. Your finances are subjected to court approval and the court will kind of control really what happens. So, put forward a plan and stick to the plan.