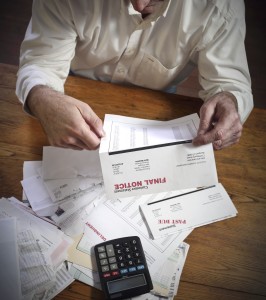 This is the fourth video in, I am doing the each of the process parts of the various practice areas I am involved in including tax, bankruptcy, state planning we will do some on other more unique situations that I have run into so this is the fourth video.
The first one we did on the initial consultation just talking about chapter 7 versus chapter 13 talking about income expenses assets liabilities and qualifications for the bankruptcy and you should work with a good attorney really who is good at explaining this thing sand in the initial consultation and walk you through the process so that you get a good result at the other end.
The second appointment is really on you in making sure you have done an adequate more than adequate job on the questionnaire filling out the information bringing all the relevant documents from the list doing the credit counselling the interview and of course your first payment.
Before you get to the third appointment you got to make sure all the information is received in and then also at that point you are going to be dealing with making sure in the third appointment that you are signing and initialling the actual petition that will be sent in.
The fourth situation is really the filling and so we are going to deal with the filing situation here ok, and we will plot the fourth step ok.
And the reason we are in this situation deal it different way the filling itself is unique because people will think that they have filled for bankruptcy back here or the second step or the third step by you do not have any protection until the  actual filling and it is filled with the bankruptcy court with the attorney not in those situation where in you are connected to the attorney not were you have paid the attorney but were the filling actually occurs so there is  a question about whether or not your creditors can still come after you garnish you attach your property that sort of thing upon until this moment right here at filing when you get to this spot they can still  come after you, so you want to make sure know when this is going to happen and you have done all the work to make sure that this happens correctly so that gives you an understanding that filling is really really important and your filling date is important in regards to some other protection you have and also the protection creditors have to be able to come after of your property.